Founders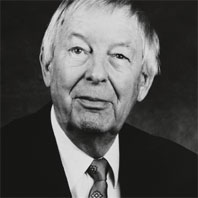 Dr. Joachim Kilger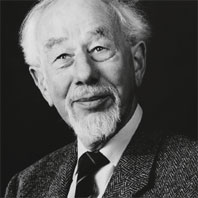 Heinz-Jürgen Fülleborn
Gründer
Dr. Joachim Kilger
Dr. Joachim Kilger was born on February 21, 1921 in Berlin. After taking his final secondary-school examination qualifying him for university admission and after doing his military service with the German Air Force, he started studying law at the University of Hamburg in 1946. This was followed by a period as trainee lawyer and assistant with Hans-Peter Ipsen. He had been a lawyer since 1954 and became co-founder of the partnership Kilger & Fülleborn where he was active up until 1991 being mainly involved in insolvency cases. Joachim Kilger is well known for his numerous publications on insolvency law. With his essay "The bankruptcy of the bankruptcy" he blew the reveille for the reform of insolvency law. In the German Bar Association, he chaired the Workgroup for Insolvency Law for many years – a workgroup which he himself set up. As member of the Insolvency Law Commission set up by the Federal Minister of Justice, he played a major role in reforming insolvency law. He was editor of the three closely linked standard commentaries from the publishing house Beck on the Bankruptcy Act, the Composition Code and the Creditors' Avoidance of Transfers Act. At the end of Dr. Kilger's professional life as a lawyer, these were carried on by Karsten Schmidt (Bankruptcy Act; Composition Code) and Michael Huber (commentary on Creditors' Avoidance of Transfers Act).


Heinz-Jürgen Fülleborn
Heinz-Jürgen Fülleborn was born on December 2, 1928 in Hamburg. His father had already worked in the Hanseatic city as lawyer. After his father had died at an early age, he took over his practice and soon focused on administrative law, especially public building legislation and public service law. After the emergence of speciality law firms, Heinz-Jürgen Fülleborn was one of the first specialist lawyers for administrative law in Hamburg. He was also strongly involved in civil law cases and advised the head office of a large oil company for many decades, among other things on the law applicable to commercial agents and on real estate law. From 1971 onwards, as co-founder of the partnership and with his activities focused on civil and administrative law, he formed a counterpoint to the key activities of his partner in commercial and insolvency law.